Education Woes
When was the last time I actually wrote in here? A descent entry too, not a video post or a 'this is my next paper/study guide' post? -..- Man, when it comes to college, the cake is a lie.
It must be said, English Comp is totally owning me. If the professor kept to the 'a paper every two weeks' then perhaps it wouldn't be so, but for some reason we have a paper due three Mondays in a row as opposed to a paper due every other Monday =..= We just turned in our third paper on the 27th, and Benedict's "The Individual and The Pattern of Culture" is due on the 4th, THEN on the 11th our fourth Essay (which is weird, because it'd technically be our 5th) which is a practice for our mastery will be due >..< I'd like to think that it wouldn't be a problem for me, but to tell the truth, When I weigh English Comp and my Twin's wedding…wedding beats the hell out of English ever day. The hard part will be reminding myself not to worry about it. The only thing that I can think is to turn it in early… or ask if I can turn it in late =..= I sent the professor an e-mail about it, but he has yet to reply <..<
All of this being said, I cannot imagine how anyone takes more than 4 classes =..=' As soon as I get out of class on Monday, Wednesday and Friday, I feel like I'm drained… I rarely ever look at homework… More often than not, I go and lay down in a dark room. If I do look at my laptop, it's only to check e-mail or play FaceBook games.
Oh, and Financial aid finally got back to me… to tell me that I didn't qualify for 'aid' since I was a full time student… Funny that, since you don't qualify if you don't take at least 12 credit hours. I've been told that I can re-appeal, but that involves filling out a form, writing a letter and getting an advisor to sign a paper for me… All of this really reinforces the idea that when colleges say that they want you to enroll and will help you throughout your college experience, they don't really mean it. I mean, when I went down to financial aid to ask why I wasn't receiving financial aid, the lady acted like she didn't want to have anything to do with me unless I had all the paperwork filled out already. She didn't explain why I was rejected or anything, she just said "You have to fill out these forms and get an advisor to sign here." and when I asked if I could just sit and fill out the form there, she said "You could, but you're going to have to write out a letter to go with it, so you won't be able to turn it in until you do that." I guess I should resent her for that, but really the attitude I was getting made me feel like a nuisance. So, like every other institution that used to be about helping people (such as the medical field) the realm of higher education really only cares about money. Your money as opposed to you. It sucks but that's life. Remember when teachers used to teach because they wanted to? How they wanted to impart knowledge to their students? Just like how doctors wanted to help people who were sick? To better their patients quality of life… yeah, not so much any more. It's all about the money now, and God help me, but I'm already bitter about it all.
It somewhat bothers me since I'm going to be going into the medical field… I suppose that only thing I can do is care about the people I do see as opposed to making it about another paycheck. In four years, if I'm whining about how I hate talking to the people I take x-rays of and I just want my paycheck, I'll have to look back on this and smack myself.
And now, I really should get myself moving. I need to go and clean the church, and I don't have Dad's help this time since he left for Brazil yesterday. Luckily, Aunt Carolyn has offered to help. I have to remember to go and clean up as much as possible on the 5th so that there won't be too much to clean on the night of the 6th. Because we are leaving the morning of the 7th. I want to print out my list of electronics on my carry on (back pack) bag… I should make a list of all the other things that I want to take with me that'll go into my suitcase. Mom had an idea that we could put my brides maid dress into one suitcase and pack our clothes together in the other one. Also, I think she said she found a small steamer that we can take, which means we won't have to worry about that :) Oh… my brain is in so many places at once. I need to stop thinking about the trip for today. Gotta get moving.
I'll write later, Sunshines.
---
be sorted @ nimbo.net
---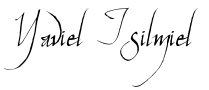 Early Over-Preperation
Happy Labor Day, er'body :) And a big Happy Birthday to Davlen :D …it's a little on the amusing side that his birthday falls on Labor Day o..o Amusing and fitting, considering he always seems to be working…
Yesterday, Mom and I went online to book our tickets to Atlanta. We also booked our rooms at the Lodge (where the wedding party will be staying). Whenever we get there, we'll rent a car and all that jazz. It hasn't escaped me that I've never been on an airplane before in my life -..- In fact, I'd be lying if I said I wasn't feeling anxious already. Which…totally sucks since I've got the better part of a month before I actually have to get on said plane. Luckily, I have plenty to think about to shift my focus. School's a given of course, but I'm also thinking of all the things I'll want to take with me. And, yes, I've started a small list of things to bring -..- dang OCD.
Here's a look at my packing list thus far…
4 days worth of clothes

Bride's maids dress + pearl set

Shoes

Soap

Shampoo

Face cleaner

Make-up

Laptop

Laptop cord

Camcorder

dvds

camcorder charger

camcorder hook up wire

Cell phone

cell phone charger
It's a work in progress. I'm thinking of keeping all the cords and electronics in one place… my back pack. Dad says we get one suitcase and one carry-on, so I'll just have my suitcase and my back pack. The only problem I can think of at this point is the bridesmaid dress. I realize that I can't have it hanging, so I'm going to have to fold it up in my suitcase. Even if I lay it on top of everything, it'll probably still wrinkle, and that means I'll need a steamer or something… because fabric like that probably can't just be ironed like normal. Mom says we may be able to find something when we get there… or ask if anyone in the wedding party will actually have a steamer.
Well…I had planned on catching up on some schoolwork today, but I've kinda been putting it off. I have to wash clothes and pick up about the house, so I've used that as an excuse not to do any work. I think I'll have some lunch in a minute and then get on the school work wagon. I've been pretty fed up with myself lately… but, I remind myself that it's been over five years since I was in college, so it'll take me some time to get back into that groove -..-'
OK. Enough yaking. The jeans in the washer are done, and my stomach is growling. Time to sign off. I'll type later, Sunshines :)
---
  You Are Rock-Paper-Scissors
You are very smart and mentally inclined person. You like games that test your brainpower.
You are good at noticing patterns and making predictions. You can size other people up well.
It may not seem like there's a lot to what you do, but you have a strategy for everything.
You tend to think through every decision you make carefully, but you're also sure not to over think anything.
Blogthings: Quizzes and Tests and Memes, Oh My!
---