ECI - Paper 2 
OK, after four hours (give or take) of my re-reading the text, typing ideas on the text, staring googley-eyed at the text, cussing out the text, and then staring at a dark room, it's finally done. Admittedly I was not as prepared for this as I had hoped I'd be. Obviously when the teacher says to read over the essay, what he actually means is to read and take notes and compose thoughts and ideas into written sentences that you will later use in your *insert ludicrous number of pages* paper won't beat the tar out of you =..= I really do wish he'd just go ahead and actually say that as opposed to scaring us.
Anyway, here it is for ill or nill. My second English Comp paper. It's supposed to be a 3 page summary of Margaret Mead's "Sex and Temperament". Interesting material when I'm not trying to dissect it.
---
Summary of Margaret Mead's "Sex and Temperament"
In the first four paragraphs, Mead explains what she is trying to convey by eliminating what she feels is irrelevant. She goes on to add that the purpose of this paper is not focusing on or catering to either sex, because to do so would be to ignore the core issue. The issue she wishes to convey, via her own research into more primitive societies, is that all members of a society are expected to fulfill the roles that their society constructs. She maintains that focusing on one gender over the other is biased, because "the growing boy is shaped […] as inexorably as is the growing girl." (860) She declares that every culture, even our modern societies, have devised roles for the sexes; and, each society will punish or puzzle over those individuals who defy the norm. In some cases these roles are opposites and in others more diverse, but all societies expect conformity to these roles.
In paragraphs five and six, Mead gives illustrations of the different tribes she has studied and their beliefs on sex temperament. She admits that she was surprised at their views on acceptable behavior, more so because two of the tribes held no notion that men and women had specifically different temperaments. She also implies that these primitive peoples are in fact more civilized, in that they do not assume their ways are the right ways, thus marking every other society as wrong. She admits that she also subscribed to the idea of masculine and feminine attributes, realizing that, "the temperaments which we regard as native to one sex might instead be mere variations of human temperament" (862). This epiphany into social conditioning is what motivated the study of sex and temperament.
In paragraph seven through twenty-two, Mead explains (in vivid detail) how the personalities a society constructs for its members to fill can be a powerful and dangerous tool. She adds that there are at least three options in crafting a society. Firstly, she illustrates the society of flattering opposites, in which both sexes are standardized as entirely dissimilar. The problem with this method is that it wastes the unique talents of the individual, forcing them to conform or be ostracized. This would create amazing stories of rebels and deviants, but the social stigma they would carry before being venerated would be a difficult one. The second method would be to diversify all roles, removing any distinction as masculine or feminine. This would create a more relaxed, albeit dull society in which all things have lost their complexity. The danger within a society that stresses the uniqueness of every individual is the radical even dangerous methods a nonconformist may go to in order to prove themselves as notable. She adds that society does not need to standardize its members or utterly abolish sexual diversity, but understand the collective as well as the variances within a group.
Mead continues on in paragraph twenty-three and twenty-four, stating that in a society that looses its rigid views of sex differences often shift their views to confine members of class or rank. She then elaborates that this confines the members of a society whom are wealthy within a state of arrogance, while the poor are expected to remain subservient. However, this will be of little comfort to the aggressive pauper or the malleable aristocrat. It almost seems as if she is trying to convey a human need to define members of a society into a strict role, even if what defines a person is as trivial as eye color. She argues that we must broaden our view of history and human behavior, and understand that even the liberation of a certain sect will inevitably imprison another.
In paragraph twenty-five and twenty six, Mead illustrates another way that society can enrich the whole while not abandoning the individual. The main goal would be a focus on actual distinctions, loosing the rigidity one faces over contrived differences as opposed to genuine differences. She emphasizes the fact that a society can celebrate its individuals as well as its over-all culture by eliminating the unrealistic expectations that inhibit both the sexes. This allows both man and women to exercise their individual gifts to aid their society. And in doing such, society would allow its children to grow, nurturing their unique gifts into fruition and not focus on the confines of their sex. It is mind-boggling to imagine how many could benefit if their own temperament and personality were actually taken into account as opposed to the biological form one is born into. She acknowledges the history of societies, declaring that this society would not forget the "standards of diversity" (869) it was built upon. In such a setting, she states, society would grow and flourish, because that cultural lifestyle would cultivate the capabilities inherent within each of its members.
In her closing paragraph, Mead reminds the reader of past societies necessity to uphold "artificial distinctions" (870) most obviously between genders. She argues that the individual will not gain anything by demanding equality and denying all differences. Instead she encourages a wider vision, one in which we acknowledge and understand the extensive portrayal of characteristics within a single individual. She concludes that the ideal society would be one in which sex is not a defining factor, but the personality and the gifts an individual possesses are the qualities that determine their place in society. Mead's overall message is to focus on what is real as opposed to what has been fabricated to appear real.
  WORKS CITED
Mead, Margaret. "Sex and Temperament." A World of Ideas: Essential Readings for CollegWriters. Ed. Lee A. Jacobus. 8th ed. Boston : Bedford/St. Martin's, 2010. 854-71. Print. 
---
I think I'll go and pack my head in ice now =..=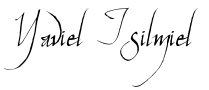 ECI - The First is Always the Hardest
OK! I am done stressing and slaving over my paper! I'm going to turn it in tomorrow and that's just all there is to it. My teacher will probably hate it/me, but he asked me to write about something personal and I don't do academic writing about personal stuff TYVM. So here it is.
The Assignment: Write a 2 &1/2 page paper (double spaced lines) about how your environment influenced your personality.
The Self-Made Outcast
Going for any social science class is a strange and puzzling process. If you spend any amount of time trying to truly understand the course material, you find yourself asking ambiguous and sometimes broad questions. What factors motivate us to behave as we do as a society, within our small social groups, and as individuals? I am uncertainly whether one personality trait is central to my character, or whether or not various ticks, peers and environmental factors influence me towards developing that trait. I have never seen myself as a social creature. I wouldn't call it a distinct need for isolation or an aversion to all social situations, however if I have a choice at all I much prefer my own company. Despite enjoying the companionship of friends and family, I am more antisocial in nature, preferring not to interact socially at all. I have to wonder at times what it is that shaped this trait. I have little doubt that being content within my own daydreams, having a conservative Christian upbringing, and engaging in more receptive internet communities have all helped to fuel my antisocial tendencies.
Even as a child, I found my mind was a more fantastic and interesting source of enjoyment than the company of people. My parents, as careful as they were, believed all cartoons were child's play. Because of that, I got to enjoy mature fantasies such as The Flight of Dragons, The Lion, The Witch and the Wardrobe, Watership Down, and The Hobbit. They were fantastic and amazing worlds of wonder full of dynamic and engaging people! How could ordinary people possibly compare to amazing dragons and wizards? At that point I made up my mind. People weren't interesting, and I would be much better off dreaming up fantastic things just like Lewis and Dickson and Tolkien had done. My mother often took me to a neighbor or fellow church goer's house and introduced me to other girls my own age. It was her hope that we would all become friends and play together as normal children do. I would very quickly decide that nothing these girls had to say was even mildly interesting. I would put myself in some corner and color by myself while the other girls talked, giggled and ran about. As I grew, I not only learned that people were uninteresting, but they were also cruel. To escape from a harsh classroom that had already labeled me 'the freak', I created my own fantasy world full of fantastic people. They were kind and noble and vivid, but most importantly they weren't cruel Maybe one day, this self-made outcast will do justice to those dreams.
My parents practically gave birth to me in the church, or they would have if that were allowed. Dad and Mom were both devout Christians in the assemblies of God church, and I can't even remember a time when Sundays and Wednesdays weren't days that revolved around church services. By the time I'd gotten into Sunday School, I could quote back Bible stories to my teacher better than she could teach them. Every message was 'Jesus Loves you' and 'Thou Shalt Not'. That kind of upbringing certainly made clear what types of behavior was good and what was frowned upon. Of course, it also gave a body something to aspire to. And what could possibly be wrong with having high standards and wanting to live up to them? It's my experience, however, that people don't generally like it when you walk around abstaining from vices. It makes them feel judged and looked down upon. That weird freak that skulked alone in her corner turned into a religious nutcase that hated heathens. At least, that's what everyone believed.
As I got older, I found "socializing" over the internet to be much better (and easier) than actually meeting new people. A computer makes for an amazing conduit into a (sometimes) welcoming social network. When you're online, no one cares how your hair looks or if you're wearing makeup. All that matters is who you are and what you have to say. As I said earlier, I tend to think that people can be a bore by themselves, but there were all these new and exciting possibilities on the internet. It was the safest way to satisfy social needs without the burden of actually being social. All of that was before I had even found out about MMORPGs. Playing internet games always made social situations more fun because there was a while world of quests and adventures to go on. The best thing that the internet allowed was for me to discover that not all people were uninteresting, and that there were communities for 'self-made outcasts'.
Human beings are very social creatures by nature, and they need interaction with others. I've learned this from personal experience. Still, it is already set in me that social situations are generally unpleasant, and it would be better to just be antisocial. You'll enjoy yourself more if you dream, if you write, if you read, if you abstain, if you play a game. And so, I choose to interact or not, in my own way. It is part of what makes me who I am. I feel smothered when I'm forced to interact with people overmuch, and I much prefer my internet 'friends'. And that's what makes people so wonderful; they can surprise you. If you want my overall opinion, not that I like quoting Charlie Brown, but "I love mankind… it's people I can't stand."
Aaaand that's all :) For better or worse. I'll type later, Sunshines. When I have more energy -..-
---
  You Are Reflective and Thoughtful
You are most comfortable when you are mixing things up a little bit. You like novelty in small doses.
You prefer to leave some things to chance. The world is a mysterious place, and you like to embrace the unknown.
You have no trouble finding contentment wherever you are in life. You are happy in the now.
You believe that if you look closely enough at people, they all have their own unique beauty.
 Blogthings: Our Quizzes Weren't Written By Bored 12 Year Olds
---