Stuff!
You know what I think I've decided? I have too many things -..- Like, I can totally justify music, movies, and usable things, but there are some things that I love and don't need. I've been wanting an iPhone for ages, and when the iPhone 4 came out I really began to fixate on it. And , yes, I need a new cell, and yes, it would be extremely useful because it's so much more than a phone… but really, it's just much too expensive. And Apple will probably come out with the iPhone5 in a year, followed by 6 and 7 and so on and so forth. And I'll rage over it and get really frustrated (not too unlike my episode with iLife11). So from now on, unless it's something versatile and useful, no more statues, or figurines or jewelry. I mean, I have 15 Amazon.com wish lists full of stuff I'd like because it's unique or special, but if it's not in some way useful or enjoyable, I shouldn't be getting it. The whole iPhone thing really made me see how laden down I am with the want for all this stuff and how it's not helping! I have these southern belle statutes, and these painted ponies and a bunch of others, and all they do…is gather dust. Now, the little mushrooms I bought, they are decorative and very inexpensive, and not harming anything so that's an exception. But so much of this stuff costs an arm and a leg, and I literally cannot condone it anymore. And any friends that I have that still buy me stuff for my birthday, I know everyone says it's not 'personal' but I love gift certificates. J!NX, iTunes, Amazon and Wal-Mart (or Target or GameStop or whatever) those are awesome places that I'm always going to and I wish I had more money to get stuff there.
/sigh.
This momentary freak out brought to you by Jim Henson (because if he never would've done that Junkyard lady in Labyrinth, I wouldn't have had something to avoid).
I'm sorry if this came off as 'ranty' but I hate materialism, and I realize this notion I have that stuff=happiness is just wrong. And I don't really think that stuff=happiness, but that doesn't stop me from wanting stuff. And you're never going to stop wanting stuff, but you can't expect to be more content if what you're wanting is all useless…. not that I don't enjoy my useless stuff, but …well, in the long run it's just stuff =..=' At least you get enjoyment out of music and movies, and clothes are always useful. So, from now on Usefulness has be be a factor…it can't just depend on how much I want it…. so… uh… Useful > Want….I've been spending too much time in algebra =..=
In other news, the church/youth Bonfire is tomorrow night, so I've been cleaning my house today. It kinda sucks because I was hoping to really get my paper for English Comp all together….but it's becoming really hard for me to focus with all this stuff to do. I've been cleaning and all, and I've still gotta go and clean the church…and there's that wonderful sociology test to study for Monday =..= Conditions are just not as ideal as I'd like…then again, when are they ever. I've got all my research lined up at least. I just need to throw it all together.
Did I tell everyone that my camcorder is dying? Yeah… It is. So, my vlog posts have been few and far between. I have my laptop camera, but it's not quite as good so…I'm hesitant. Still, I'll be posting more as soon as these stupid tests and papers are out of the way. I just wish my camera would've waited till after I go visit Reiko to break down.
I think that's all for now…or at least as much as I want to write (I need to leave other stuff out so's I've got something to vlog about :). I'll type later, Sunshines.
---
You Judge People Based on Evidence

You know better than to judge a book by its cover, and you don't make snap judgements about people either.
You look at the facts, and you try to make educated choices.You never mind admitting that you're wrong.
It's hard for you to trust people that you've just met. You always need to get to know people.
You never go with your gut, but you may be surprised. Your intuition is probably more dead on than you realize.
 Work is Hard. Time for Blogthings!
---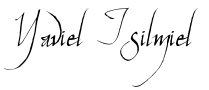 Education Woes
When was the last time I actually wrote in here? A descent entry too, not a video post or a 'this is my next paper/study guide' post? -..- Man, when it comes to college, the cake is a lie.
It must be said, English Comp is totally owning me. If the professor kept to the 'a paper every two weeks' then perhaps it wouldn't be so, but for some reason we have a paper due three Mondays in a row as opposed to a paper due every other Monday =..= We just turned in our third paper on the 27th, and Benedict's "The Individual and The Pattern of Culture" is due on the 4th, THEN on the 11th our fourth Essay (which is weird, because it'd technically be our 5th) which is a practice for our mastery will be due >..< I'd like to think that it wouldn't be a problem for me, but to tell the truth, When I weigh English Comp and my Twin's wedding…wedding beats the hell out of English ever day. The hard part will be reminding myself not to worry about it. The only thing that I can think is to turn it in early… or ask if I can turn it in late =..= I sent the professor an e-mail about it, but he has yet to reply <..<
All of this being said, I cannot imagine how anyone takes more than 4 classes =..=' As soon as I get out of class on Monday, Wednesday and Friday, I feel like I'm drained… I rarely ever look at homework… More often than not, I go and lay down in a dark room. If I do look at my laptop, it's only to check e-mail or play FaceBook games.
Oh, and Financial aid finally got back to me… to tell me that I didn't qualify for 'aid' since I was a full time student… Funny that, since you don't qualify if you don't take at least 12 credit hours. I've been told that I can re-appeal, but that involves filling out a form, writing a letter and getting an advisor to sign a paper for me… All of this really reinforces the idea that when colleges say that they want you to enroll and will help you throughout your college experience, they don't really mean it. I mean, when I went down to financial aid to ask why I wasn't receiving financial aid, the lady acted like she didn't want to have anything to do with me unless I had all the paperwork filled out already. She didn't explain why I was rejected or anything, she just said "You have to fill out these forms and get an advisor to sign here." and when I asked if I could just sit and fill out the form there, she said "You could, but you're going to have to write out a letter to go with it, so you won't be able to turn it in until you do that." I guess I should resent her for that, but really the attitude I was getting made me feel like a nuisance. So, like every other institution that used to be about helping people (such as the medical field) the realm of higher education really only cares about money. Your money as opposed to you. It sucks but that's life. Remember when teachers used to teach because they wanted to? How they wanted to impart knowledge to their students? Just like how doctors wanted to help people who were sick? To better their patients quality of life… yeah, not so much any more. It's all about the money now, and God help me, but I'm already bitter about it all.
It somewhat bothers me since I'm going to be going into the medical field… I suppose that only thing I can do is care about the people I do see as opposed to making it about another paycheck. In four years, if I'm whining about how I hate talking to the people I take x-rays of and I just want my paycheck, I'll have to look back on this and smack myself.
And now, I really should get myself moving. I need to go and clean the church, and I don't have Dad's help this time since he left for Brazil yesterday. Luckily, Aunt Carolyn has offered to help. I have to remember to go and clean up as much as possible on the 5th so that there won't be too much to clean on the night of the 6th. Because we are leaving the morning of the 7th. I want to print out my list of electronics on my carry on (back pack) bag… I should make a list of all the other things that I want to take with me that'll go into my suitcase. Mom had an idea that we could put my brides maid dress into one suitcase and pack our clothes together in the other one. Also, I think she said she found a small steamer that we can take, which means we won't have to worry about that :) Oh… my brain is in so many places at once. I need to stop thinking about the trip for today. Gotta get moving.
I'll write later, Sunshines.
---
be sorted @ nimbo.net
---